Top Picks From Amazon's Daily Deals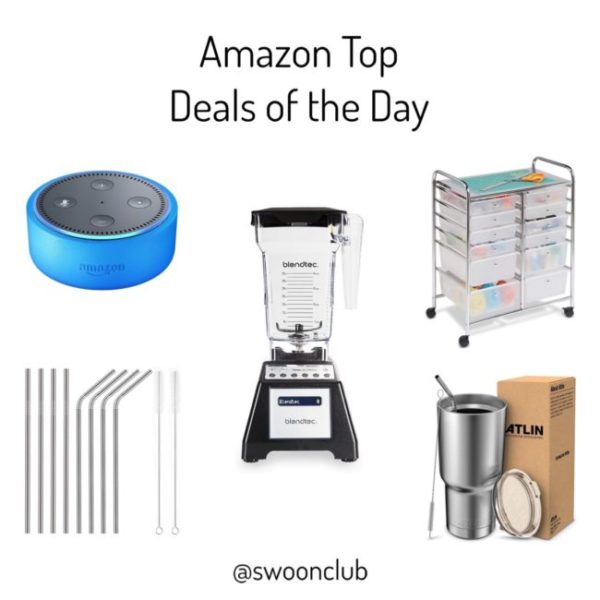 Kids Echo Dot
I purchased on of these on Black Friday to give to my nine year old daughter for Christmas, and I will have to say it has hands down been her favorite gift!  Every morning she gets ready for school while listening to kids radio.  I love that she is rocking out to all the current songs, but I don't have to worry about any foul language or inappropriate themes coming through.  She also uses it for her alarm clock, asks funny questions and jokes, and can even tell stories.  The kids Echo Dot is normally priced at $69.99 but is on sale today for $34.99!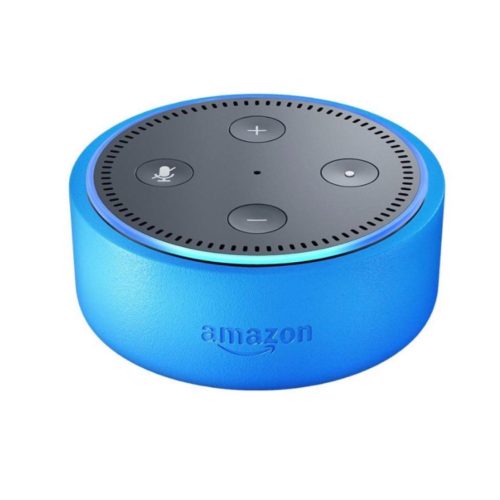 Blendtec
I love my Blendtec and use it almost every day.  It is so versatile and such great quality….I truly feel like it blends just as well as one from a restaurant.  From protein shakes and fruit smoothies to juicing and making homemade salad dressings…it does everything.  It is super user-friendly and easy to clean!  Regularly priced at $269 it is on sale today for $199!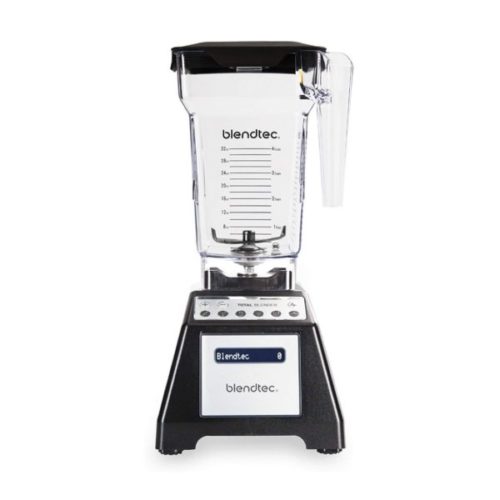 30 oz Stainless Steel Cup and Stainless Steel Straws
I use both these items EVERY. DAY. ALL. DAY. LONG.  Seriously, I love when my drinks are super cold and stay cold and both of these items get the job DONE.  The stainless steel cup is on sale for $13.49 and the straws are on sale for $8.19 (and don't forget to clip to coupon for an additional $1 off!) These both help me to drink lots of water everyday…so if you struggle with that at all I highly recommend them!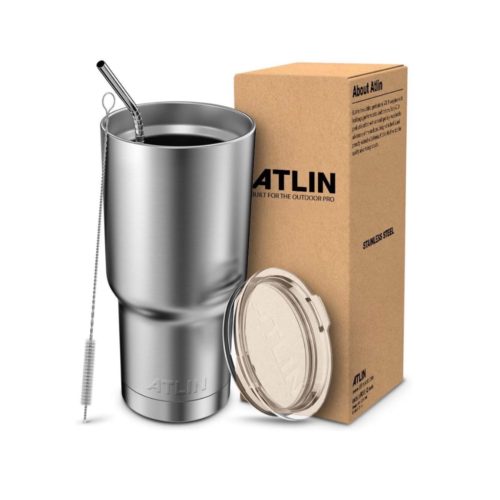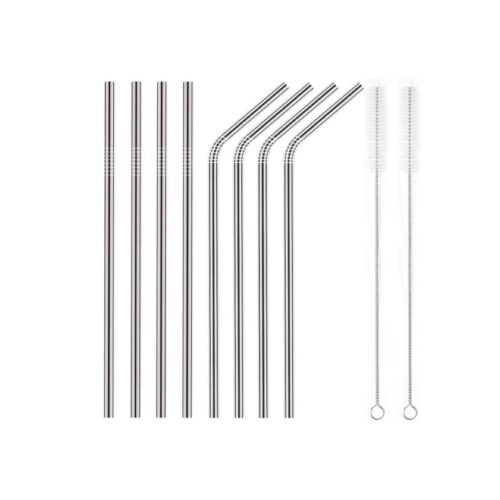 Rolling Storage Cart Organizer
We may be into February now but that organizing and nesting bug over here is still alive and kickin'! There are so many ways you could use this cart.  For me I am planning on using it to organize all of my gift wrap bags, tissue paper, tags and bows, etc.  I love creating "stations" for myself to keep things organized and this cart is sure to do the trick!  Regularly priced at $90 it is on sale for $63.15! Make sure to click the coupon for an extra 5% off to bring the cost down to $62.03!