Spring Break Travel Guide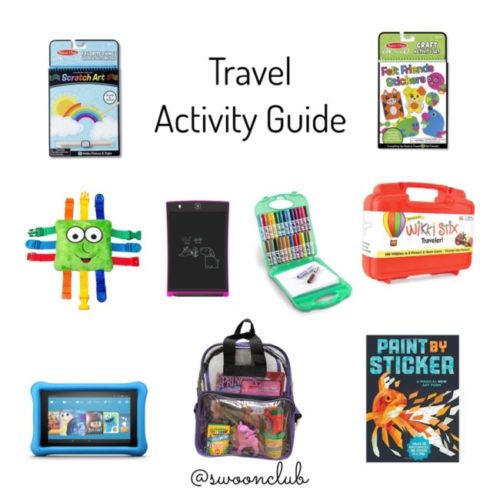 With Spring Break on the horizon we know all too well the feeling of anxiety and anticipation of traveling with kids!  Whether you are driving somewhere or flying, having options to keep your kids busy is a KEY to your happiness on that trip! One of our biggest tips is to get a few items your kids have never seen before.  If you can pull out a new activity that is exciting to them and something they haven't done before it will keep them happy and busy!  Here are some of our favorite options, most of them fairly inexpensive and can all be ordered on Amazon Prime with free shipping brought straight to your doorstep.  We are all for eliminating one more errand to run before a trip as well!
Snacks are also vital to keeping the kiddos happy!  I have found that creating a snack bag for each kid helps a lot as well.  Again, new and exciting treats and snacks helps keep the sanity.  Amy has a great tradition she does with her family.  When they are on long road trips she has a basket of yummy snacks and little toys.  The kids earn tickets for good behavior during the trip and they can purchase themselves their snacks and activities.  This helped keep everyone happy and eliminated tons of stopping!
Wishing you the best of luck as you prepare for whatever trips you may have coming up.  We mamas gotta stick together to plan ahead and set ourselves up for success! We hope this can help you enjoy your travels a little more!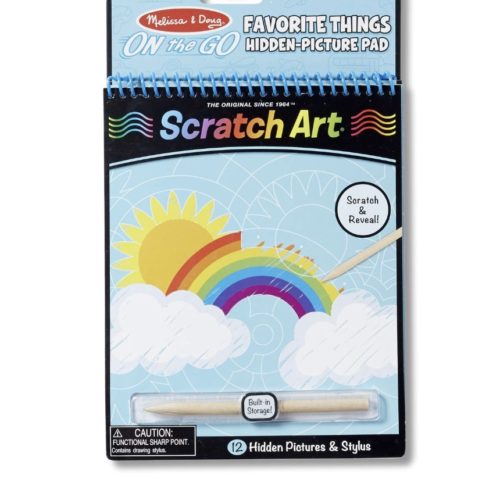 I gave these to my kids in their Easter baskets last year and they loved them!  It already comes with a little scratching pencil.  It is so fun for them to sit and scratch and make their own pictures with another method than crayons.  This will keep them nice and busy!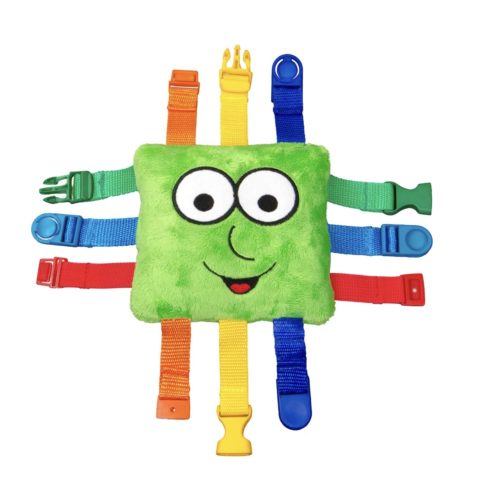 Buckle toys are the perfect option for toddlers.  This not only helps them develop their motor skills, but keeps them happy and busy!!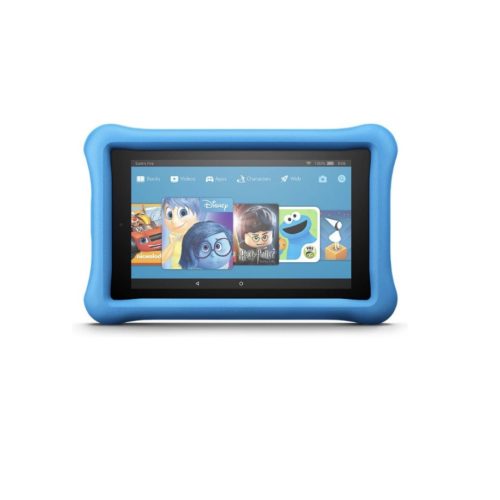 A Kindle Fire Kids Edition is a great option for your older kids to stay busy on.  It comes with tons of options for downloads and apps, all parent approved.  I love knowing this is a safe option for my kids!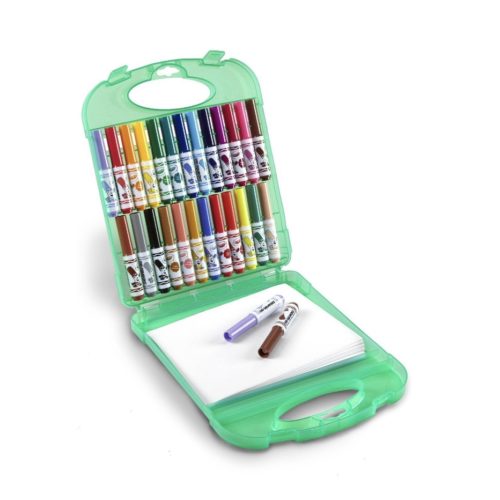 Santa brought each of my twins one of these for Christmas and it was a hit!  They love having their own set of markers and paper.  I love that it comes in a case where the markers are held secure making it less likely to lose them and keeping everything all in one place.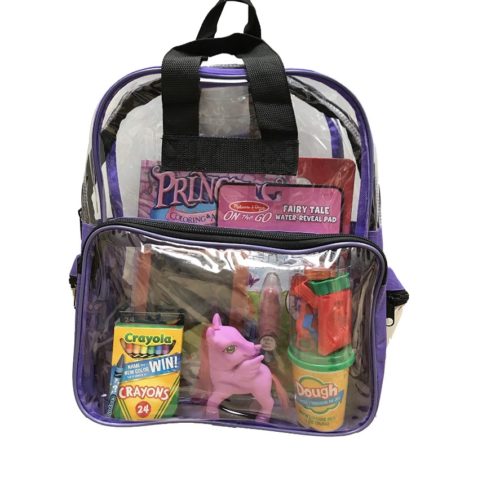 Have you ever been on a flight with kids, already cramped for space, digging through a bag at your feet frantically trying to find something your kid is asking for on repeat??? So stressful!  I love this idea of a clear bag for them to keep their activities in so they are easy to find!  Not only is this a clear bag but it comes with all of these awesome things inside of it! This bag includes a busybook/coloring book, mini chalkboard with chalk and eraser, play doh and shape cutters, 24 crayons, lap board, and Melissa & Doug Water Wow activity book.  The girls' bag also includes a toy pony, while the boys' includes a toy race car.  I love this idea!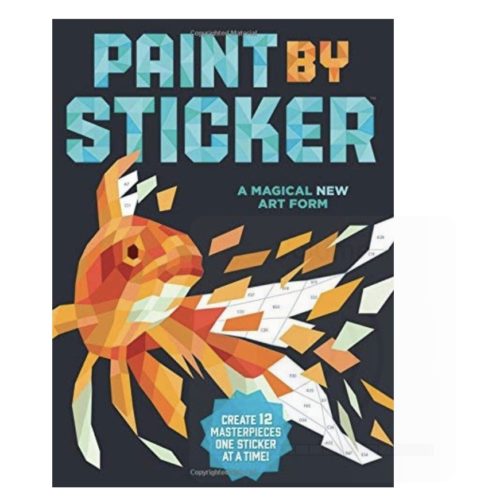 Is it weird that I often want to steal these from my kids and do them myself?!  They are so fun!  I use these as an activity for my kids to do during church also.  Think of color by number but with stickers….and the pictures are so cool!  There are multiple books to choose from.  We love these!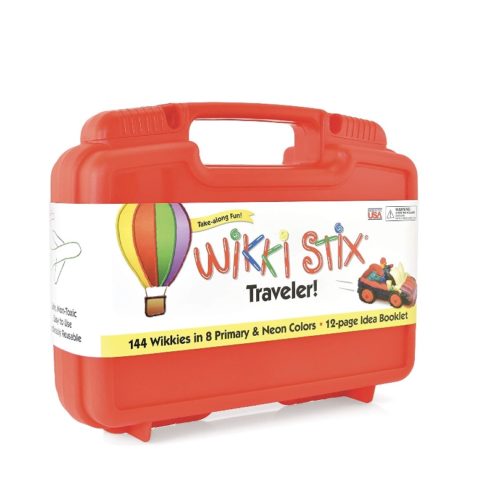 This Wiki Stix travel kit comes with activity pages and sticks in a nice travel case.  These are so fun for kids to mold and form into shapes, or follow the designs on the activity pages.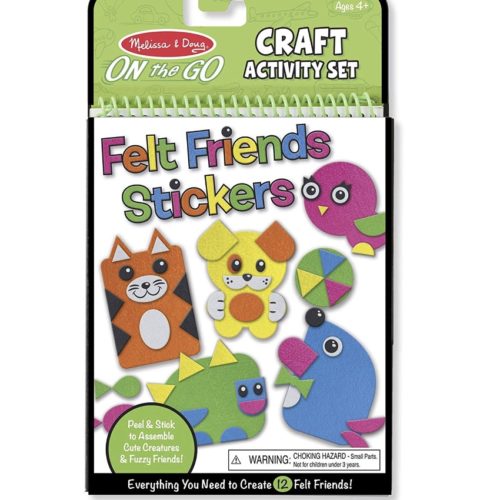 Anything by Melissa & Doug is always a hit!  We are loving these felt sticker activity sets!  They come with 142 stickers and pages to help them create their own pictures and friends.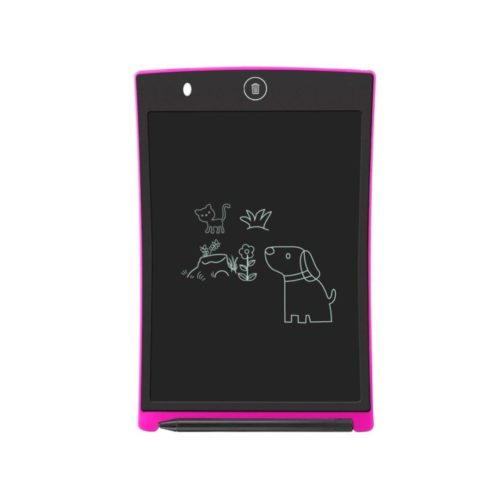 Boogie Board writing tablets are the best!  We take these everywhere but especially on trips!  The kids think they are so fun to draw on, and with a click of a button erase and start again.  And no mess!!  These are for sure a must have and all ages love them.