Katie's Go-To Crustless Quiche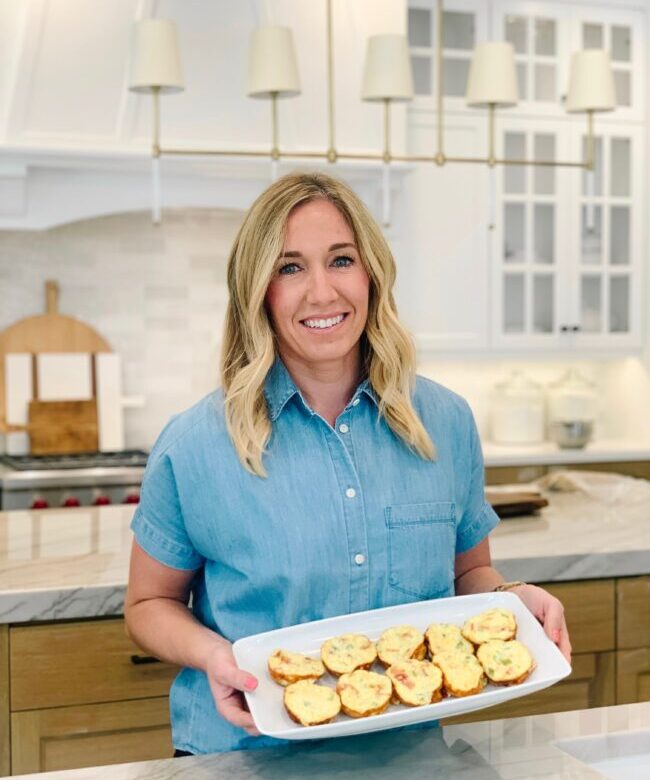 In the last year I have really noticed my lack for having go-to recipes for different occasions.  Often I will have a friend ask me, what is your go-to for bringing someone a meal?  What is your go-to dessert? I find myself having no response, and being annoyed that I don't!!  So, I have been thinking of what my go-to's could be, or finding new ones.  This is one that I had forgotten about and is SO delicious.  I have used it twice in the past month for brunches, so I guess it is now my brunch go-to! I have to thank my sweet friend Ashley for sharing this recipe with me years ago…she always has the best recipes!
This recipe is SUPER easy.  I like to make it the night before so it is super easy to throw in the oven the morning of.  There are so many variations you can do with this too which makes it fun!  You can always switch up the cheeses, meats and vegetables you use in it. Personally, I love to use mushrooms because I love the texture! Enjoy!!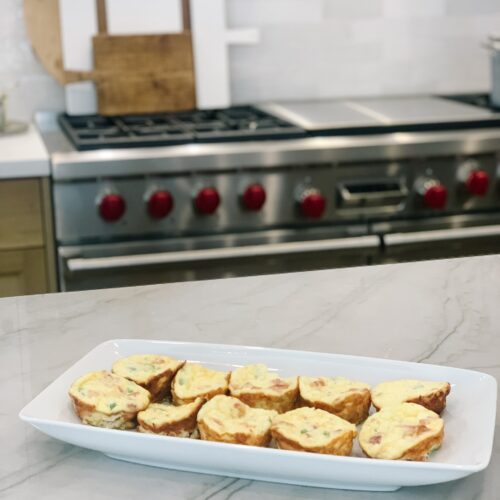 Crustless Quiche
Ingredients:
4 oz. cream cheese
1/2 pint whipping cream
4 Tb. milk
6 eggs
1/2 C. dry parmesan cheese
1/4 tsp. all seasoning
1/4 tsp. salt and pepper
1 C. fresh parmesan cheese
1 C. shredded Colby jack cheese
1 C. combined meat (you could use ham chunks, bacon pieces, crumbled sausage, etc.)
1 C. chopped vegetables (onions, mushrooms, peppers, tomatoes, etc.)–the best part is you don't have to pre cook these!! Just chop them up and add them to the mixture!
Directions:
In a medium size bowl soften the cream cheese in the microwave. Whisk cream cheese, milk and whipping cream.  Add eggs one at a time while whisking.  Using a spoon stir in other ingredients.  Spray muffin pan and fill to top.  Bake at 350 degrees for 20-25 minutes.