Athleta Dupes
If you have been following us for very long, you KNOW that we are both in love with all things from Athleta!  What we love the most from there is the amazing soft buttery fabric they use for a lot of their athleisure clothing.  As moms, it is heaven sent that this style of clothing is so in right now!  There is nothing better than a top or bottom that feels like pajamas but looks cute and is socially acceptable to wear in public! We have found a line on Amazon that is doing a mighty fine job of creating pieces that are equally as wonderful as the stuff we love from Athleta, but much less expensive.  Introducing:  Daily Ritual.
The shirt above is one of our faves from Daily Ritual.  It is the perfect thickness making it not see through at all, needing no additional layers, but not too hot or uncomfortable.  We also are LOVING where this shirt sits on our hips, it is perfect for doing a half-tuck or not even tucking at all. The longer sleeve is also super flattering!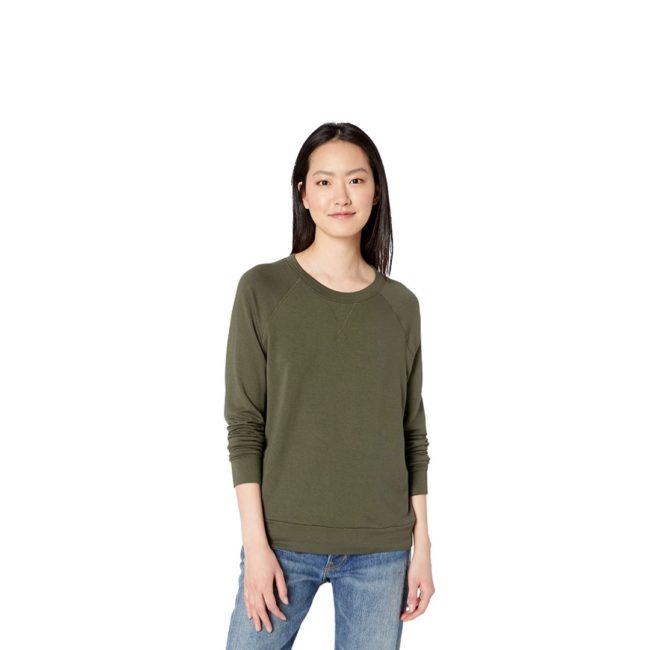 This sweatshirt is almost identical to the criss-cross sweatshirts we die for from Athleta.  Again, the most buttery soft fabric ever, hangs so nicely, total comfort shirt but still so flattering and cute!  Such a win and for a fraction of the cost of one from Athleta!