Amy's current favorite white shirts!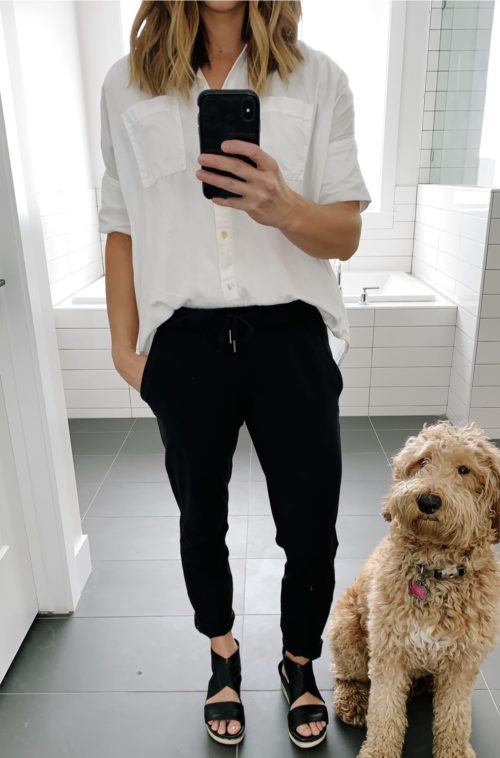 Its no secret that I have a mild obsession with white shirts. It is for sure my go-to color on top. I like to think of myself as a minimalist when it comes to clothes minus my white shirt collection. HA! Below are some of my tried and true, and a few that I plan on ordering:)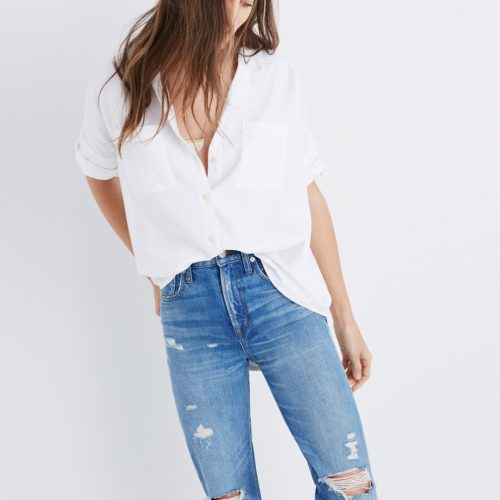 This is the shirt that I am wearing above. I have had it for 4 years and still wear it all.the.time. Can be easily dressed up or down. A huge staple in my closet!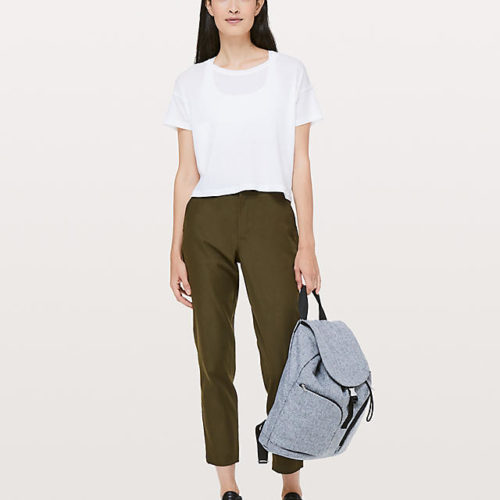 I recently got this crop tee, and I am loving it. I love to wear it with sporty joggers, leggings, or skirts. It is also super light and breathable.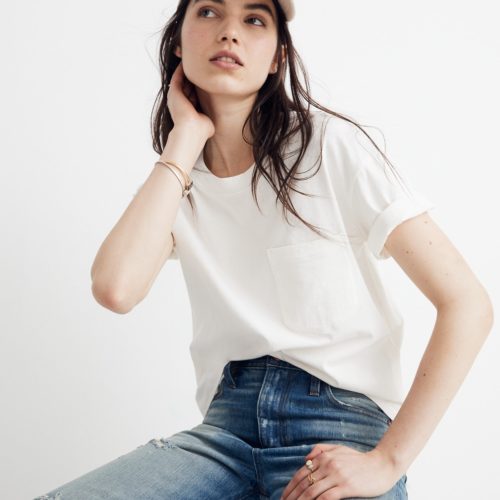 Madewell made a rendition of this shirt about 4 years ago and I literally bought it in every color. They have brought it back and made it even better! It fits so perfectly and is a thicker material, so no undershirt needed!!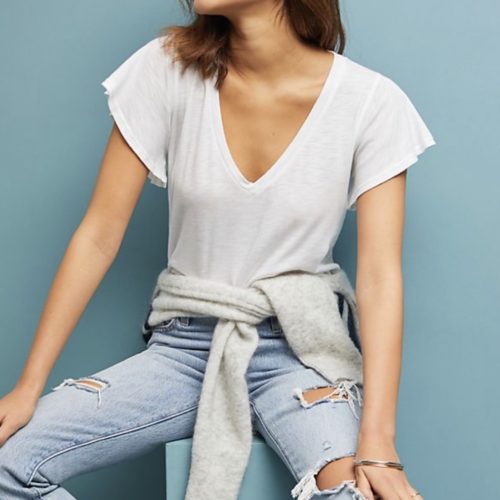 This tee is everything! Love the barely flutter sleeve. So dainty and feminine. I have been wearing non-stop! Awesome reviews too!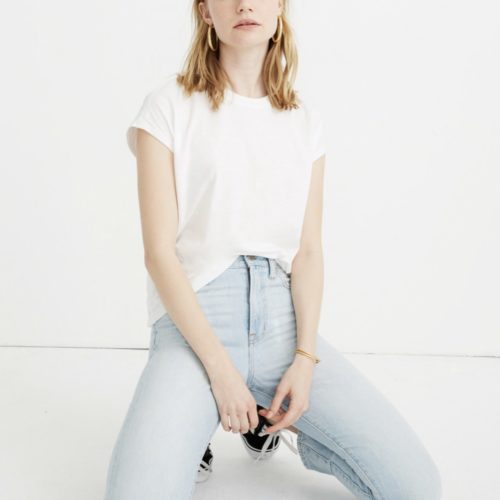 Made of supersoft jersey, this muscle tank is coolly slouchy with relaxed drop shoulders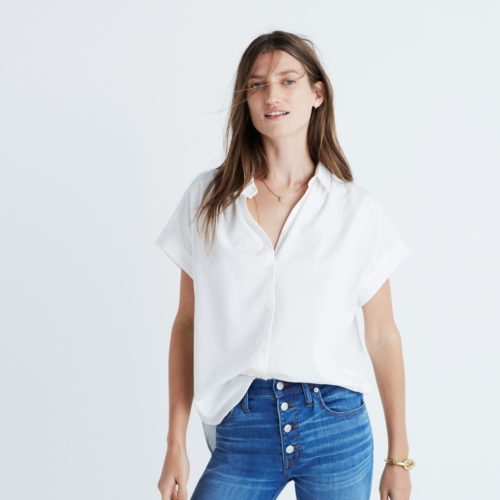 This shirt is similar to the very first one, but is a lighter material, and flows differently. I tried it on in the store and loved it.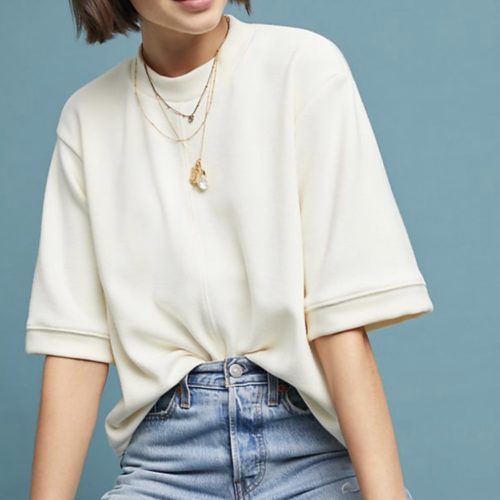 This swing shirt recently caught my eye! It is a top rated item, and so perfect for spring!